BY: JESSICA BEUKER  
Photographer Niki Boon first started taking photos while working as a physiotherapist in Scotland. But her interest in photography started to diminish while travelling, as she didn't have access to a darkroom. It wasn't until she finally returned home, and after the birth of her children, that her passion was rekindled.
"Childhood in the Raw" is a photo series that follows Boon's four children as they embrace their technology-free life on their 10-acre property in New Zealand. Her children live without TV or modern electronic devices and are unschooled.
As most mothers do, Boon started photographing her children as they grew from babies. But her photography took a whole new direction and meaning once they decided to educate their children alternatively.
The decision to educate their children differently actually came from their eldest child's schooling experience. "Our eldest child went to a Rudolf Steiner school, and part of their philosophy was no TV or computer in children's early education life," says Boon. "We fell in love with the philosophy."
But Boon's children are not uneducated in the slightest—instead they are self-led with their education. They read and discover as they become interested in a topic. This is a method that has been picking up speed in other parts of the world and has been proving successful.
Boon gives the photos as a gift to each child on their birthday. As for everybody else, she says that they will take away from the photos what they want. "It would be my dream that they are moved by them in some way," she said.
What's the biggest thing the mother of four has discovered watching her children live life without technology? "The freedom they have, and that they make their own fun. They are uninfluenced by TV programs."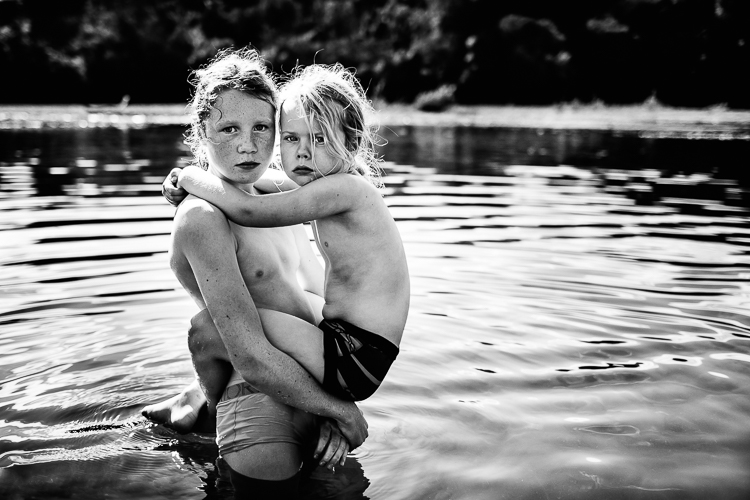 Photography Niki Boon