BY: DANIEL KORN
My uncle had this dog, a King Charles cavalier spaniel, who died when I was a kid. The next time we visited him at his house in Ottawa, my mom noticed he had this urn on his mantelpiece and asked what was in it. "That?" my uncle said, raising the urn to his head, "that's the dog," he said as he gave the urn a little kiss.
Sometimes, it's enough to have pictures or memories that you can turn to when you need a quick reminder; sometimes it takes the form of a porcelain urn on a shelf above the fireplace. My own family makes a visit to the cemetery every year. Now, some people are choosing to turn their loved one's ashes into fancy jewellery.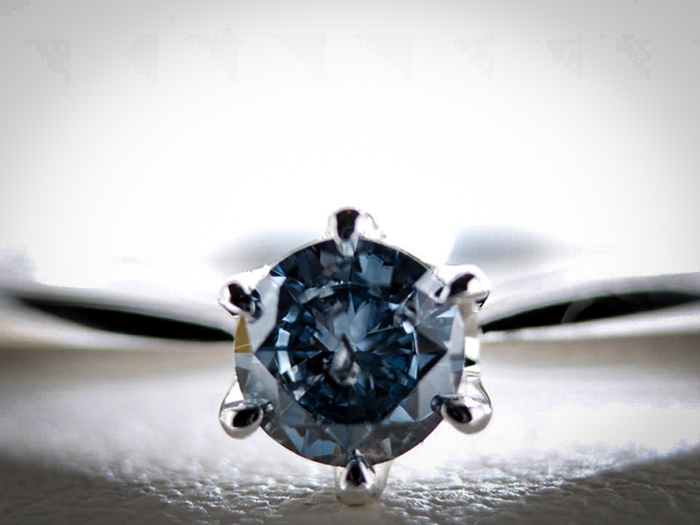 That's the idea behind Algordanza, a company based in Chur, Switzerland and owned by Rinaldo Wiley. Relatives of the dead can pay anywhere from 5-22 thousand dollars – about the same as the cost of a funeral – to have their ashes reduced into carbon, which then has heat and pressure applied to it for several weeks until it comes out as a roughly 0.2 gram diamond.
Most diamonds end up a rich blue colour due to the amount of boron in the human body, but this can change based on a couple of factors; it'll be a lighter hue if the person had chemotherapy recently, for example, and things like fake teeth or hip replacements will also affect colour in unpredictable ways. In this way, every one of the 850-900 diamonds that Algordanza makes per year is unique. You can also get the diamond split into up to 9 different smaller parts, so that everyone in the family can get in on the action.
Diamonds come in a "noble wooden box," and while one can choose to keep it there, it's perhaps no surprise that the majority of people take it to a jeweler to be turned into a ring or necklace. This allows it to be passed down more easily as a wearable heirloom to future generations. Just think; generations of family that you will never know could have a representation of your body on their finger, a constant reminder of a past that they will never know, but that affected them in more ways than they can understand. It's all very symbolic.
If nothing else, it certainly gives literal meaning to the term "they'll always be with us."
Sources: fm.cnbc.com, boredpanda.com, thenypost.files.wordpress.com