Train travel has become one of the most romanticized modes of transportation. It's easy to dream about journeys such as the Trans-Siberian Railway, the Marrakech Express, or The Rocky Mountaineer while pouring over photos of gorgeous landscapes on Pinterest. Plus, with movies such as The Darjeeling Limited out there, it's hard to imagine why anyone would ever want take a bus or car ever again.
Sure, travelling by train may not be the cheapest option, but doing so allows you to see parts of the country you would have missed by flying. Plus, it's really hard to get lost.
Like with any journey however, it is best to put the romantic thoughts aside for a second and thoroughly prepare.
Here are 10 easy train travel tips to get you ready for your next rail adventure:
Have fully charged electronics
It is always a toss as to which trains are going to have a plug or a USB port and which ones won't. Always have your electronics charged and ready to go before hopping onboard.
Dress for comfort, and layer up
Trains are no place to let out your inner fashionista; it's best to wear comfortable clothes that won't feel constricting after sitting in your seat for hours. Also, if you're travelling in the summertime, trains will usually blast the air conditioning. Be sure to wear layers so you can dress up or down depending on the environment.
Bring a blanket and neck pillow
For maximum comfort, carry along a blanket and small pillow with you on your journey. You never know when you'll be craving a quick nap.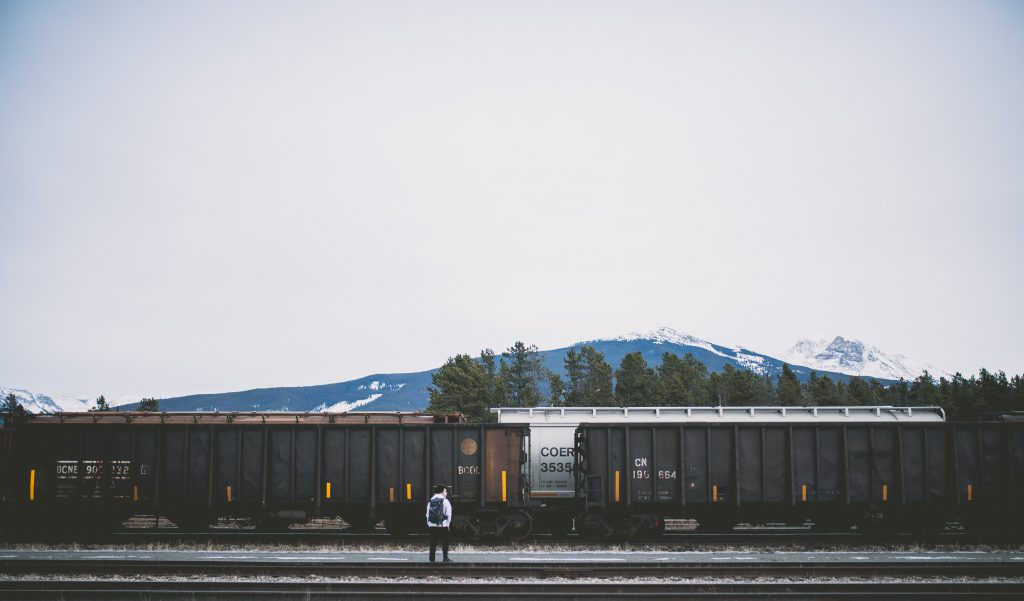 Think again about getting a rail pass
Depending on the style of your trip, you may reconsider shelling out for a rail pass. Rail passes usually allow you a certain amount of trips within a specific time frame for a set price. However, it may just work out to be cheaper if you plan ahead and buy your tickets separately.
Do your research on this and you should be fine.
Pack snacks
Most long-haul trains have dining cars, but these can be expensive and their food is sometimes sub-par. Bring snacks to tide you over if you get the munchies.
Don't be going to the bathroom while stopped at a station
Did you know that most trains empty their toilets right onto the tracks? Well, it's true, so unless you'd like to give all the people hanging out in the train station a nasty surprise, it's best to only use the loo when the train is moving fast.
The obvious downside to this? It seems that it is damn hard for some people to constantly hit the toilet when the train is moving. Do yourself a favor and bring ample wet wipes, tissues, and hand sanitizer. You never know what kind of a bathroom you're about to walk into.
Book sleeping accommodations early
Are you taking an overnight train journey? Then make sure you book your onboard accommodation well in advance, as these spots book up quickly.
Download the Google map for your destination ahead of time
Especially if you are out of your home country or in a place where you don't speak the language, download the city map for your destination while you still have wifi.
Doing this will help you to know where you are at all times and when it's time for you to get off the train.
Double check if there is reserved seating
Not all train journeys have reserved seating, while other times your ticket will tell you exactly where you should be sitting. And, sometimes, people can book reserved seats while others on the train are left to figure out which seats are reserved and which ones are not.
Before you hop in a train car, check the card to see if the seats you are about to take are booked, and if you're still in doubt, ask a staff member.
And if there is reserved seating, book the window seat
You don't want to head out on a long journey through interesting scenery with nothing to look at but the person beside you or your shoes. So, always book the window seat. Plus, a window will give you something to lean on should you decide to snooze.