BY: STEFANIE PHILLIPS
In a growing metropolis where it's nearly impossible to find two houses beside each other that don't look alike – life can start to feel dull and boring after a while. People tend to get stuck in their cookie-cutter way of building and designing houses, and their lives become monotonous in the process.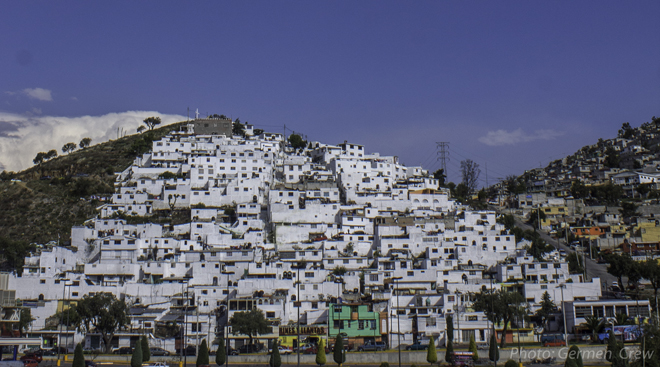 But in the district of Palmitas in Pachuca, Mexico – a 43-minute drive outside of Mexico City – the government teamed up with a group of street artists to give the community a vibrant facelift.
The result is a mesmerizing rainbow mural that stretches over 20,000 square metres, covering 209 houses and connecting 452 families – the equivalent of a large housing complex in North American suburbia.
The street artists behind this larger than life mural go by the name of "Germen Crew," and have been active in alternative forms of communication in communities for over 13 years. Together they have the common goal to generate a sense of belonging in communities and to integrate young people into the community in a positive way.
The hard work of the artists, which took over five months, has paid off. Since the revitalization, Streetartnews has said, "violence among younger people has been entirely eradicated and several jobs created."
Similarly, in February the community of Brownsville, Brooklyn in New York City hand painted murals in an effort to connect with some of the community's hard to reach members.
It's amazing what a little paint and a lot of hard work can do for a community.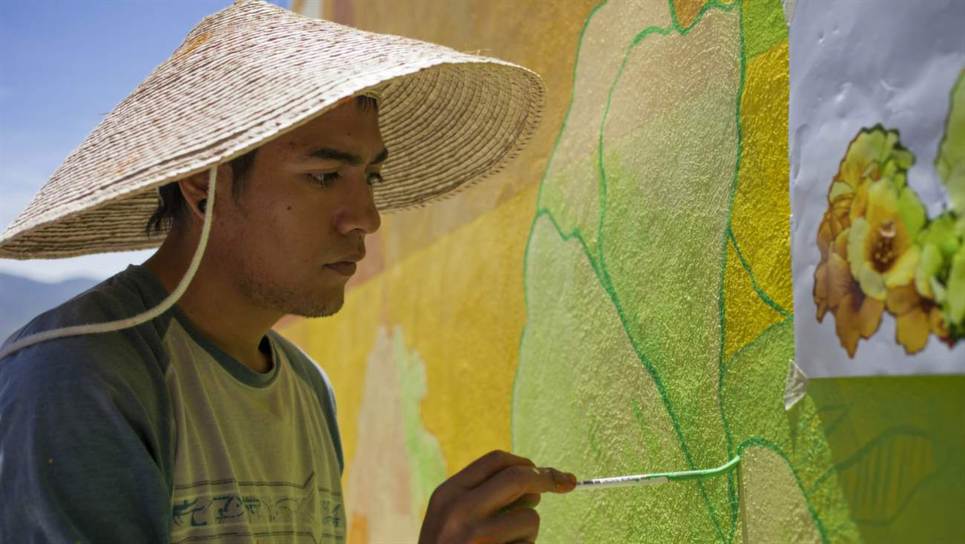 Sources: guim.co.uk,  jackagency.co.uk,  cmgdigital.com,  cdn-expressen.se