BY: JESSICA BEUKER 
Brett Belan has always been passionate about clean energy. He gained an interest in building power plants as early as high school, and his passion has only developed and grown from there. With a Bachelor's degree in mechanical engineering, Brett co-founded Apparent Energy, an engineering company dedicated to improving electrical systems.
Fast forward to today; Brett is happily married to Kira, and together they lived off-grid for six years before settling down in Ashland, Oregon. They have two children, Lyric and Brook, who join them on their adventures. Their latest adventure? Travelling the U.S. in their DIY solar electric VW bus.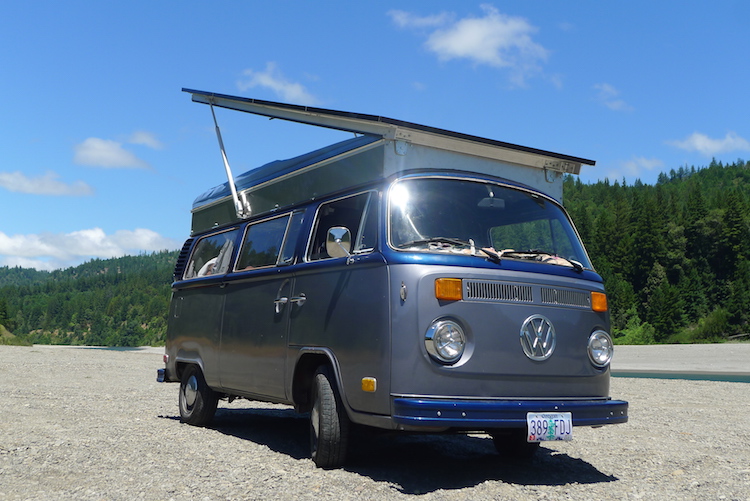 For their most recent project, the family chose the iconic Volkswagen bus because of its interior cabin space and surface area of its roof. Brett knew the roof would be perfect for a large solar panel that could be rigged to tilt for maximum sun exposure. At full tilt the panel has a 40 degree angle, which allows it to face the sun directly, according to Design Boom. It takes just over a day for the battery bank to fully charge. An average day of charging at their home in Oregon produces about 15-20 miles of city driving.
The entire conversion project cost about $25,500, according to Treehugger, but that price included the cost of the bus itself.
Next year, the couple plans to move to phase 2 of their project, which involves replacing the current lead-acid battery bank with a 32 kWh lithium iron phosphate bank – doubling their storage capacity. The upgrade would also make their bus a lot lighter, which will give them a 150-mile solar range per day.
The Belans' ultimate goal is to travel coast to coast on solar electricity, which could happen after phase 2 is complete. For now, the project was sufficient for a 1,400-mile road trip down the west coast. According to their website, the trip was an opportunity for the family to "slow down, play music, enjoy nature and most of all enjoy our family."
To learn more about their project and watch phase 2 unfold – follow them on Facebook.