BY: ZOE MELNYK
Traveling the world isn't just for youthful wanderlusters searching for a purpose; it's a lifestyle, and for some, it even provides a source of income.
For Johnny Ward, a 31-year-old Northern Ireland native, it only took three years of travelling and working from his laptop to generate a $1 million income.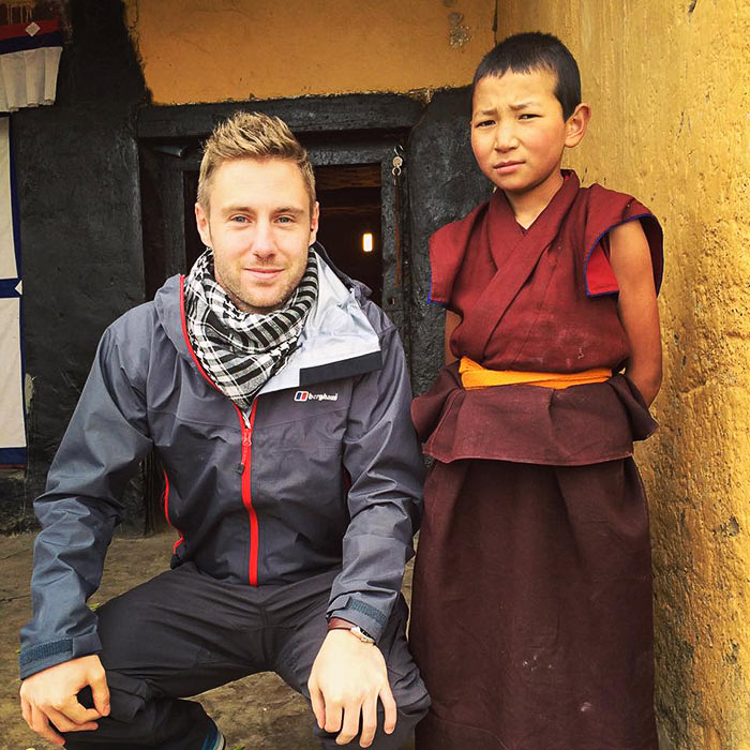 Ward's journey began back in 2006 when he moved to the United States to work summer camps after receiving a degree in International Economics. The young entrepreneur then set his sites on Chiang Mai, Thailand to save up his travel fund while teaching English.
While traveling around the world on a low budget is very possible, Ward's first attempt at backpacking left his bank accounts almost completely depleted. So, he put in an exceptionally productive 12 months of work in Australia creating his travel blog One Step 4 Ward, which snowballed into a media company that now manages hundreds of sites.
With the success of his website, Ward began his dream of visiting all 193 countries in the world.
A vital detail from Ward's travels is the minimal help he received from the start. Ward did not come from an overly wealthy family, he didn't receive a ridiculous trust fund and he did not win the lottery.
He worked tirelessly until he could successfully travel the world solely from his blog's earnings. 
If Ward can work his way up from the bottom, who's to say that travel blogging isn't a viable career path?
During his three years of exploring the globe, Ward visited 152 countries, fell in love with a flight attendant from Thailand, and earned $1 million dollars from his blog/media company.
The captivating blog is divided into several different categories including Ward's basic background information, an in-depth look at each of his destinations, tips on traveling the world, and a motivational section for anyone looking for a push out of their desk chair and into the straps of a backpack.
Arguably the most useful category for anyone looking to follow in Ward's footsteps is his step-by-step guides on how to earn money anywhere around the world simply by using a laptop.
From gambling online to becoming a digital nomad, Ward's travel blog further proves that the ability to work and travel the world is a possibility for anyone willing to try. 
As Ward puts it in his blog, "If you're not happy, a good salary isn't progress, it's financial prison. Life is meant to be lived, not sold to the highest bidder."
Sources: boredpanda.com,  businessinsider.com