BY: SAMANTHA TAPP
Isla Colon in Bocas Del Toro, Panama, has a trash problem. When Robert Bezeau moved from Montreal to Panama in 2009 to escape the cold and live in an everyday paradise, the trash quickly caught his attention. For the next year and a half, Robert and a pack of volunteers collected plastic bottles; in fact, they collected more than a million recyclable bottles that were lining the beaches and streets. As the amount of collected plastic bottles reached an all-time high, Robert (literally) had a dream: Plastic Bottles Village.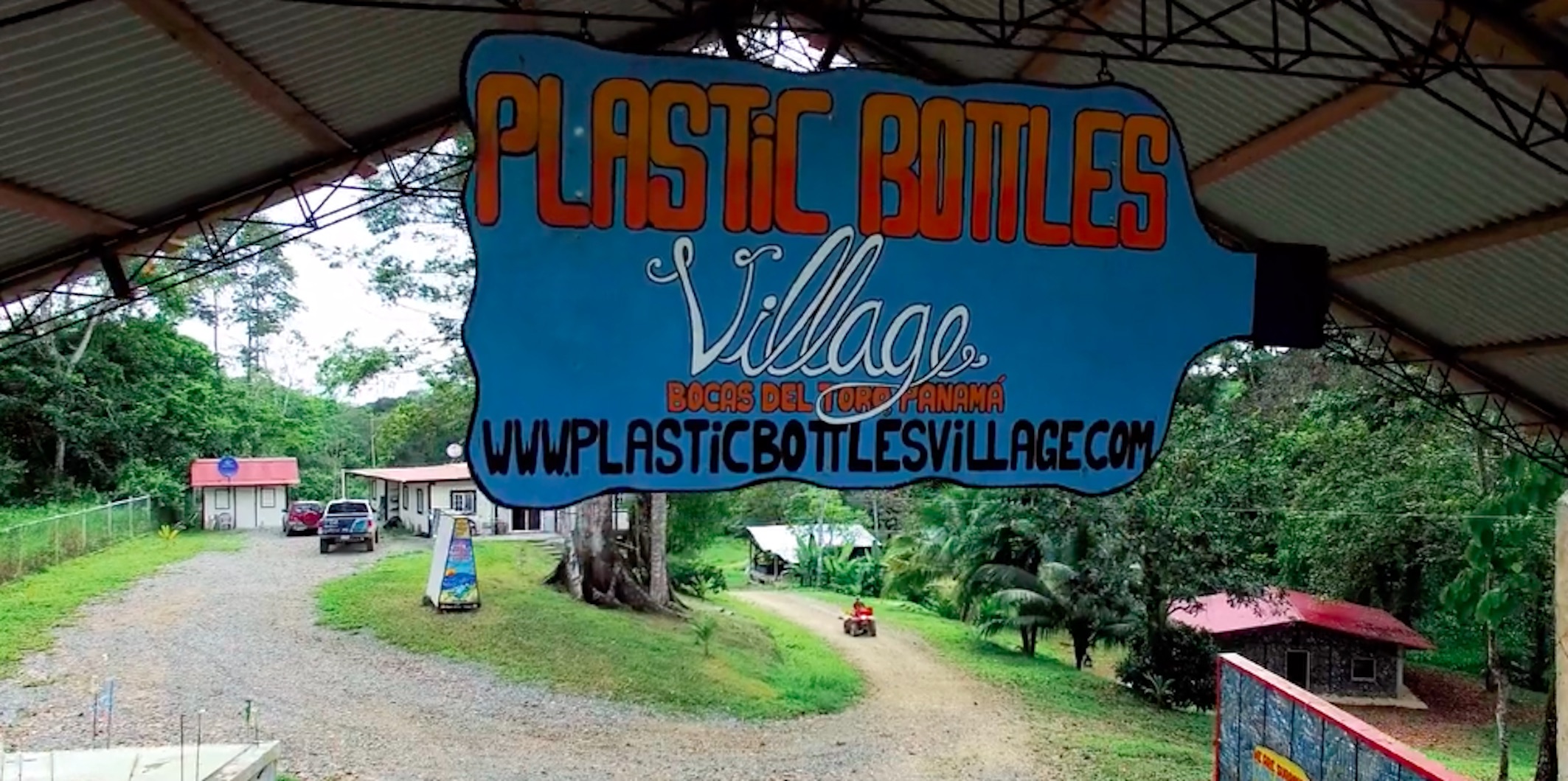 According to Robert, there is an estimated 150 million tonnes of plastic waste floating in the oceans. At the current rate that the amount of garbage in the oceans is growing, there will be more plastic than fish in the oceans by 2050. To put it on a smaller scale, the average person born after 1978 who lives for 80 years will consume about 14-15 thousand plastic bottles.
One large house in Robert's village will contain about 20,000 bottles, a bit more than the average person consumes. He notes that this doesn't solve the overall problem, but it can neutralize one person's negative effects on the planet. "We eliminate the bottle by using the bottle," Robert said in a Mel Films documentary.
The structure of the houses is actually quite straightforward. Hundreds of bottles are stuffed inside wire-mesh cases that then are built into a second cage made from steel rebar and then covered with concrete. The plastic homes offer more perks other than just being environmentally friendly. Since the plastic bottles are filled with air they act as insulation for the home. In a town where many residents have to use two air conditionings to cool their home, according to Inhabitat, the bottle insulation creates interior temperatures that are 17 degrees Celsius cooler than outside.
More so, Robert and his team designed three different types of homes that are earthquake resistant. He also notes that in case of tsunami where most homes are completely overtaken by water, the walls of the plastic homes, in theory, would pop out of the frame due to the pressure and would become life-saving rafts.
Keep in mind that once the plastic homes are built, they will look like any other regular house, complete with doors, windows, plumbing and electricity.
According to Fast Co Exit, the final village will be built on 83 acres of land and will consist of 120 homes and lots, complete with a small boutique lodge, a community garden and parks.
"The idea is to change the world without changing the Earth," Robert said.
What seems like a crazy idea, admittedly crazy by Robert himself, is one that he hopes will spread globally. In the future he hopes to even set up a training program to teach the art of building plastic homes.