BY: KHADIJA KHAN
Growing up watching the Jetsons, I've always anticipated a time where flying cars would be a reality. And finally, the moment we've been waiting for is here. It's called the AeroMobil, and it has been tested in real-life conditions since October 2014. Almost ready for real-world use, it comes equipped with all the necessary flying controls, autopilot and a parachute deployment system.
Fitting two passengers, it can roll out of a standard parking spot, unfurl a pair of wings, and hurl itself into the air going as fast as 125 mph.
See it in action here:
This is a fully functional flying car.  As a car, it fits into any parking space, uses regular gasoline—getting 29 miles per gallon (47 kilometers per 3.79 litres)—and can be used in road traffic just like any other car. As a plane, it can use any airport in the world, but can also take off and land using any grass strip or paved surface just a few hundred metres long. Also, it can fly 430 miles on a full tank.
It has been in the works for the last 20 years by Slovakian engineer, Stefan Klein. Klein has not just built this machine for his own enjoyment; he has full intentions to bring it to a larger market. He expects another few years to complete the certification process and go into production full-force.
Are flying cars the future of transportation? You can expect to see a lot more of the AeroMobil in the near future.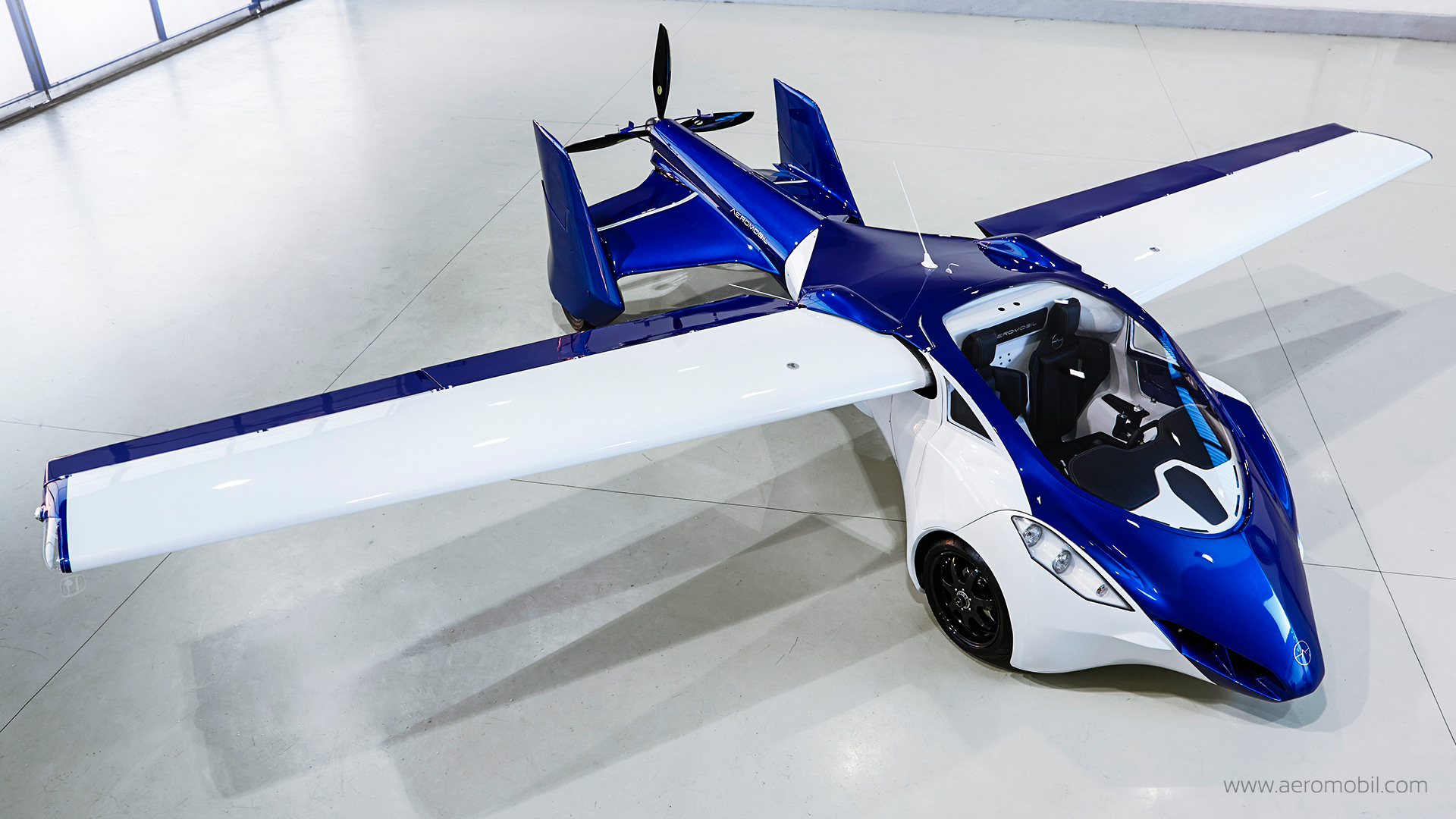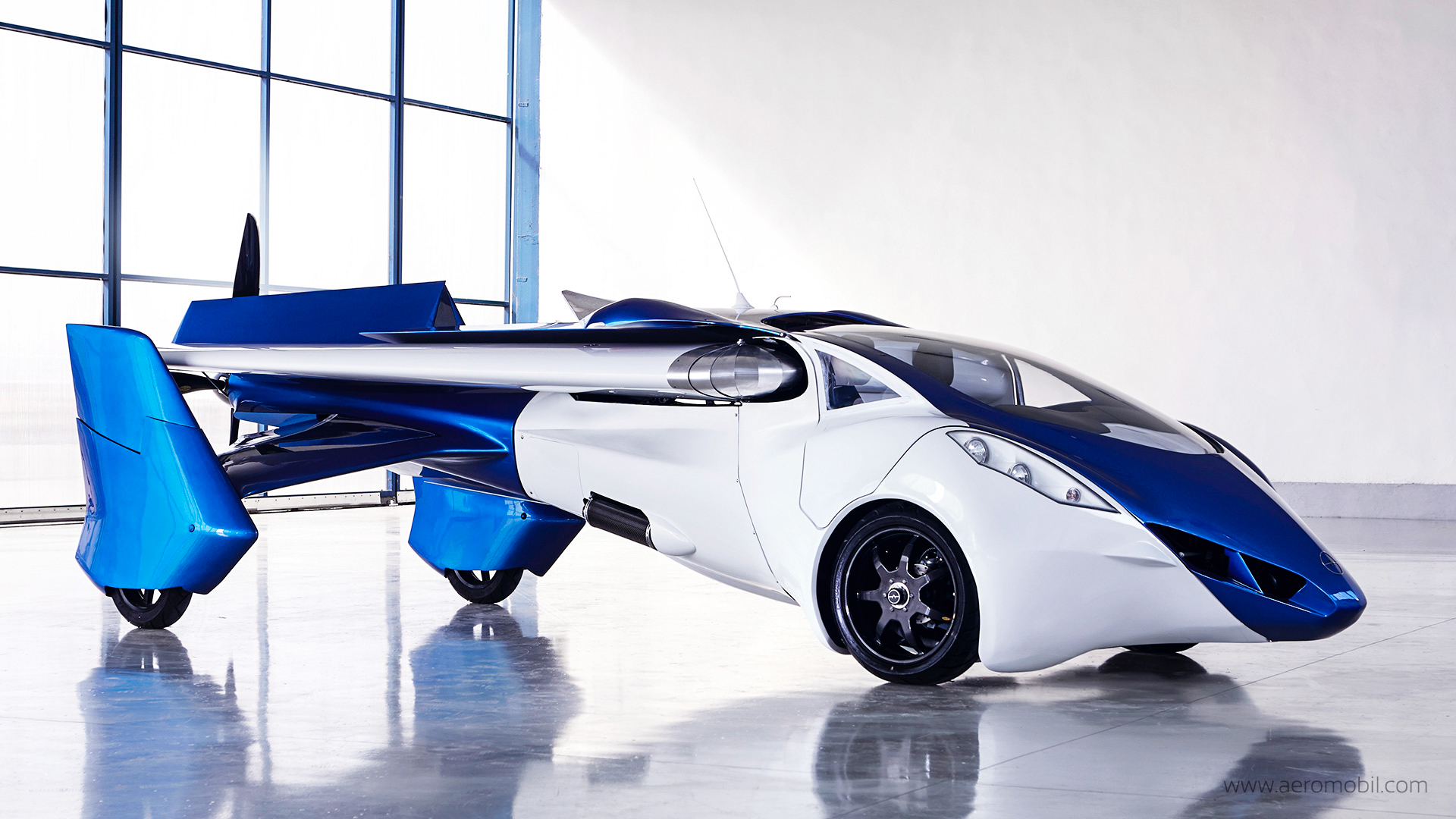 Photos can be found here: aeromobil.com