BY: DANIEL KORN
By now, it's pretty common knowledge that a hacker group called The Guardians of Peace threatened Sony Pictures Entertainment with terrorist attacks. What is still largely speculation among social media feeds is why.
After leaking a bunch of sensitive materials, The Guardians of Peace promised to make the world "full of fear" if Sony released the Seth Rogan/James Franco film, The Interview, a comedy about a couple of journalists tricked into assassinating fascist North Korean leader Kim Jong Un. Sony initially decided to pull the film from release entirely causing a public uproar and a statement of disapproval issued by President Obama. Since Sony's limited release, The Interview grossed more than one million dollars US on Christmas day.
A lot of people have seen this information and come to the conclusion that this could just be a carefully planned publicity stunt and with the whole thing being so surreal, it's hard to blame them. Whatever your thoughts are on Rogen and Franco, while raunchy, their movies are far from revolutionary or even satirical enough to spur this sort of outrage. Even if these attacks came courtesy of North Korea itself– a claim that, despite FBI finger pointing, is in contention – it all seems like a bit much, even from the moustache-twirling dictatorship of Kim Jong Un. The conclusion that a lot of people my age have reached is that it's all a ploy, with Sony intending to bring the film to higher-than-otherwise returns. The thing is that while we won't know for sure until this whole situation blows over – and it will, probably in no more than a month or so – it is most likely that the official events as you have heard them are just about accurate.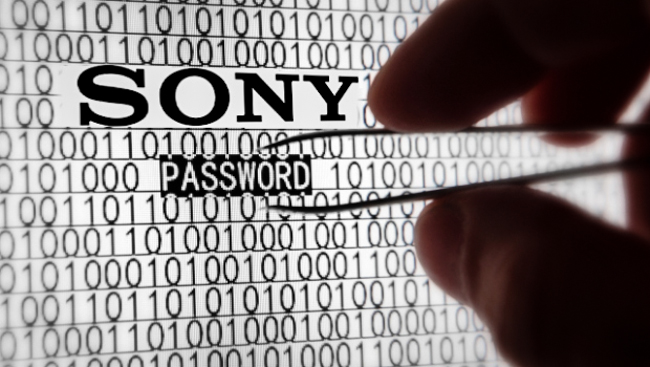 To be fair, the conspiracy theorists among my Facebook feed are not entirely wrong here. The attacks certainly did bring a lot more visibility to the movie, as well as a fair amount of nationalistic pride that gives it a nice bump in likability. On IMDB, the film currently has an unprecedented perfect 10 rating, even though no one's actually seen the thing. The movie has since opened in more than 300 locations and topped the charts of YouTube's movie store. The Interview is also available for rent or purchase on Google Play and other online distribution sites.
Frankly, though, a primarily digital release isn't what a major studio like Sony wants from a marquee movie, especially not one primed for the holiday season. Major corporations like Sony don't really care about high art or freedom of speech, but they do care about making money. And in this case, Sony lost a hell of a lot of it.
The listed budget for The Interview is $44 million, which in comedy movie budget numbers is somewhere in the middle, though this doesn't count how much money they spent on advertising. Regardless, it's a hefty sum of cash, but not a ton, which is one of the advantages of comedies in general – they don't require the big budgets of an action movie, and thus have a high potential of making a healthy profit. To put things into perspective, This Is The End, the last movie by Rogen and his writing partner Evan Goldberg, cost only $32 million – even with a giant computer-animated demon cock in it! This Is The End made $126 million in box office, plus an additional $14 million in DVD and Blu-ray sales. For the less math-inclined of our readership, that's $108 million profit in cold, hard cash – enough to cover about half the budget of one o' them shiny new superhero movies all the kids are talking about, like, say, the Amazing Spider-Man movies made by Sony.
Chances are pretty high that under regular circumstances, The Interview would have done just about as well, if not better. Franco and Rogan's faces tend to draw big crowds on any project by themselves; combine that with controversial subject material that takes the piss out of a major international villain and a holiday release, where people flock to movie theatres out of sheer inability to really do anything else, and you have the recipe for a resounding success. So that more than $100 million of profit that was almost assured to Sony? Gone. This is in addition to the 10% drop in Sony's stock accompanying the initial hack, which saw many sensitive materials, like personal e-mails and even full movies in danger of being leaked to the public. Again, this is not what a studio wants, nor the sort of thing they would even risk to promote one movie.
And the alternative release methods? Well, Crackle is a free service, supported by a frankly ludicrous amount of ads. Sony's making no money by putting it on the service – since it's owned by them, they don't get to charge a licensing fee for the movie – and while it may give it a boost in visibility as well as a bit of ad revenue, it won't change the fact that Crackle is a weak service that nobody really cares about. And when it comes to the independent theatre deals, it's still a concession prize – these are boutique theatres with less seating space, less screens, and a more specialized clientele, which means that even for a movie surrounded by as much controversy as The Interview, it's actually better for the theatres than it is for the studio.
There's also the political side of this, where serious charges of cyber terrorism have been made against North Korea by the FBI as a result – a country that, as this very situation proves more than anything else, America is incredibly fearful of. In addition, there's the fact that North Korea's only major ally, China, is also a major trading partner with the US, and the suggestion that the country would be willing to create tension in this relationship for the purposes of a marketing ploy is…well, it sounds like the ramblings of a man in a tinfoil hat with pictures connected by red bits of string thumbtacked up to his bedroom wall. America may like to protect corporate interests, but not to this degree.
Actually this whole thing brings up an interesting conflict with my generation. We're very commonly perceived as extremely media-savvy, and we understand the cynicism of marketing better than any previous generation. The danger of this is that our anti-corporate leanings – which, I should stress, are completely valid, as truly nothing is less trustworthy than a major corporation – can sometimes lead us to jump to conclusions that fly in the face of any sort of actual logic. The fact of the matter is, to paraphrase the words of a wise man, sometimes a terrorist threat really is just a terrorist threat.