BY: EMMA MCINTOSH
No one expected this from me. I wasn't a goody-goody, but I was a decent kid. I had straight A's, took AP classes, was the president of the suicide prevention club, wrote for the school paper, and played varsity sports. I was characteristically stable and rational, at least from the outside.
The whole thing seems strange and out of character to me in retrospect, but at the time it felt like the only solution to a series of problems. There had been tension rising within my family for months, and I felt totally overwhelmed by the academics and activities I had on my plate. My boyfriend at the time was experiencing the same issues. I can't remember what specifically set it off, but on this particular night, both of our situations were imploding at the same time in the same place. We had no idea what to do.
So we ran. We pulled on our matching Doc Martens and gathered up our things. I went out the window first. He followed me a few minutes later. We had absolutely no intention of finishing high school or ever returning home.
The next five days taught me more about what it takes to be an adult than all my high school classes combined.
That being said, I would not recommend what we did to anyone. He and I were not fulfilling some "Moonrise Kingdom" type fantasy or creating some kind of romantic getaway. We broke our parents' hearts and made our own lives significantly more difficult for months to come. It was not glamorous. It didn't provide any semblance of a long-term solution for anything.
We had to call in a lot of favours that first night. Both of us had totally isolated ourselves in dealing with our family problems, and it required some begging to find a place to stay. We got enough cash for a room at a hostel on the second night by selling our electronics. That sucked. We framed it as a "freeing ourselves from unwanted communication" thing to feel better, but really, we had no way of finding out information if we needed to. That safety net was gone, and it terrified me.
In a moment of pure, unadulterated teenage rebellion, I tossed my phone into the ocean. The thing was virtually worthless in terms of its resale value, so we figured we may as well give it some symbolism. I turned on the flashlight app so I could see its graceful flight through the night sky and into the sea. I watched as the water breached the case and it flickered off for the last time, the reams of ignored calls and texts remaining unanswered.
In my mind, the phone was a kind of stereotypical metaphor for the life I was throwing away. Whatever I did now was entirely up to me, for better or for worse. It was the lightest and freest I have ever felt in my life. I didn't have to deal with anything, or so I thought.
We spent the first few days giddy and full of optimism, romping around downtown Seattle without a care in the world. We survived on trail mix taken from my house and cheap Chinese food from Pike Place Market, huddling together under an overhang to hide from the rain. We told everyone who would listen that we were bound for Australia. It wasn't totally untrue—the boy had family there that we hoped would help us out. I guess we figured we could both get jobs as we went, travel for a while, and finish school later.
That hope soon gave way to fear. Our money was running out fast. Getting to Australia was turning to be a rather complicated affair, and we weren't going to have enough to stay in the hostel much longer. We were two suburban kids who were used to blowing our money the second it reached our pockets. I had no understanding of how much it actually took to live independently. Unfortunately for me, it turned out to be a lot.
Our poverty forced us into financial responsibility. Under such dire circumstances, you learn to ignore the cravings you were once a slave to. You buy only what you need, and only at the lowest price. Food purchases didn't happen until we were actually starving. We didn't even do laundry until we absolutely had to. We sat down and planned every single expense down to the dollar, so eager to prove that we could do it on our own.
You don't really know who you are until you're freezing cold, soaking wet, and waiting in a 24 hour café for a sketchy guy from Craigslist to pay you a third of what your laptop is worth so that you can survive another few days. I strongly believe that how you react to that moment says a lot about who you are. It forced toughness out of me that I didn't know I had. How could I? It's not like life as a middle-class white girl had really pushed me to my limits.
That's not to say that this newfound strength was dominating my psyche. Survival stress is a different beast than academic or familial stress, and it left both of us constantly on edge. The boy and I fought all the time because of it. Thank goodness we always realized quickly that we wouldn't make it without each other's support. We couldn't mess this up.
Call it stubbornness or stupidity, but we refused to go home or ask for help. I believed unfailingly that we would figure it out if we just kept trying.
We also had a lot of time on our hands. We spent most of it somewhat aimlessly, exploring a city we'd lived in for years but never fully knew.
During one such expedition, we found a lost dog named Biscuit in a rich neighbourhood. We hoped to get a cash reward for returning her. When all we got was a thank you, we were absolutely crushed. Herding Biscuit back to her house was a great bit of fun, though. When you don't have modern technology at your disposal, you learn to find amusement in smaller things. It kept us from going insane.
Before we left home, almost every aspect of our lives had been controlled by adults. Now, that power rested entirely with us.
I was adapting as well as I could, but I was still vastly underprepared for living independently. To be fair, not many high school seniors would be properly equipped to handle what we had going on. Not only were we trying to hide from anyone who may have been looking for us, but also figure out the immigration process while finding ways to support ourselves. It seemed like the boy's relatives in Australia would be willing to take us, but if they didn't, we had no backup.
Our parents were terrified. They found out what we were planning to do, and they knew that if we actually pulled it off, we would be beyond their help. From our limited communications at this point, it seemed to me that they thought we had resorted to either drugs or prostitution. We would never have done that, of course, but I will regret being the source of their pain for the rest of my life.
We probably could have done what we wanted to, but it wouldn't have been for the best. Our adventure taught us what was necessary to live in the real world, but if we went home, we could take the time to be prepared for it. Succeeding out there would be a lot easier with a high school diploma, and I'd never been very happy about throwing away the years of work I'd already put towards mine. We could go home, make things right with our families, save up some money, graduate, and have jobs and housing lined up before we left again. We could do things the right way this time.
So we took one more day to enjoy the city and our freedom, then went home. It had been less than a week, but it felt like it had been much longer.
Going back was much harder than leaving. Repairing my relationship with my parents was a messy process that still isn't over yet. And trust me, missing a week of school is difficult enough without the entire student body thinking that you'd gotten married and left the country. I'm not sure where the marriage bit entered the rumour pool, but there it was. Even the office ladies were talking about the honours student turned runaway bride.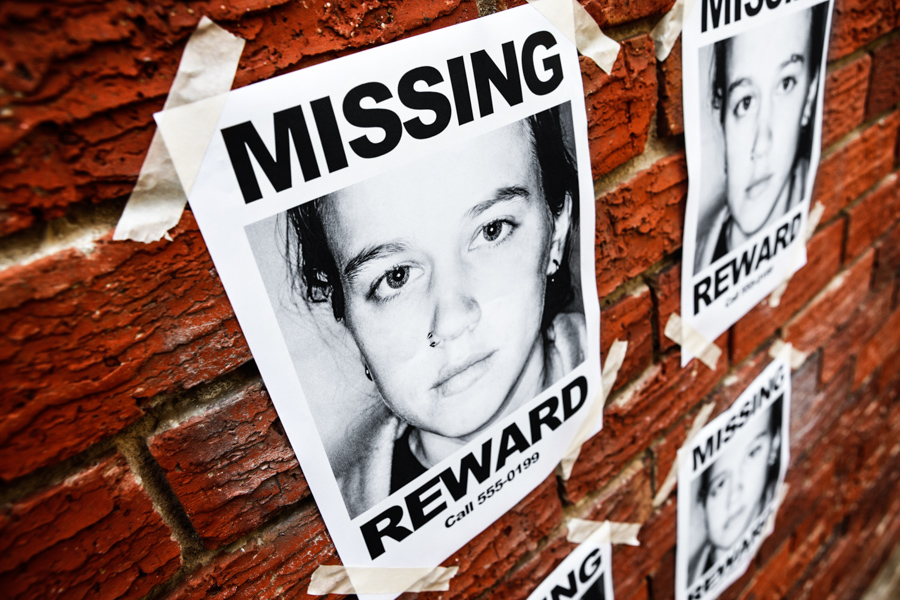 Beyond that, I found it hard to care about the minutiae of high school after my experiences. I felt utterly disillusioned and disconnected from my old life. It seemed to me that everyone's existences were so mundane—they drove to school, paid for their lattes with their parents' money, texted friends on their brand new iPhones, and didn't seem to worry about much beyond where to find their prom outfits. How could I be concerned with our senior prank when a couple of days before, I had been stuck in the rain, hungry, and scrounging for change to get back to my hostel? I had gone from one extreme to another and my old life didn't fit anymore.
From then on, my friendships changed. Some ended altogether. I didn't want to talk about what had happened, and if I had to cut people off to avoid it, so be it. That was easy, considering my lack of cell phone. I needed the extra time anyways—my grades were in need of serious recovery.
When all the dust settled, I didn't want to run away from my problems anymore. I had needed space from my situation to figure out how to fix it, to know that everything would be okay. I didn't need to go as far as Australia. University would be enough, and much less risky.
As with most high school relationships, the boy and I broke up. We don't talk any more, but at the same time, I'm not capable of feeling much disdain for someone I shared this kind of experience with.
I grew up a lot that week in ways that were irreversible. I learned how to barter, how to get what I wanted from other adults, how to exercise self-control and how to navigate the sketchy things that happen in the grimy parts of any downtown.
Most of all, I can handle my problems with a level of maturity I didn't have before. I demand the respect I know I deserve. I talk about what's bothering me and I take space when I need it—anything to keep internal tension from rising to a boiling point. In the end, running away was only a crude means of getting some perspective. It wasn't an answer.