Perhaps one of the most appealing aspects of the tiny house movement is mobility. Many tiny homes can be built on a trailer, which allows for easy transportation from one place to another.
A tiny house on wheels allows those who aren't quite ready to put roots down the freedom to take their living quarters wherever they choose. When you're tired of one place and ready to explore new and unfamiliar terrain, just buckle up and go.
I know this all sounds pretty perfect, but before you can live your life as a permanent traveller, you have to get your hands on your very own tiny house on wheels. Luckily, the options are endless; you can rent, buy or build yourself.
For those of you looking to build yourself, don't worry, we've got you covered. Here are 5 floor plans for your tiny house on wheels.
1. The Sweet Pea Tiny House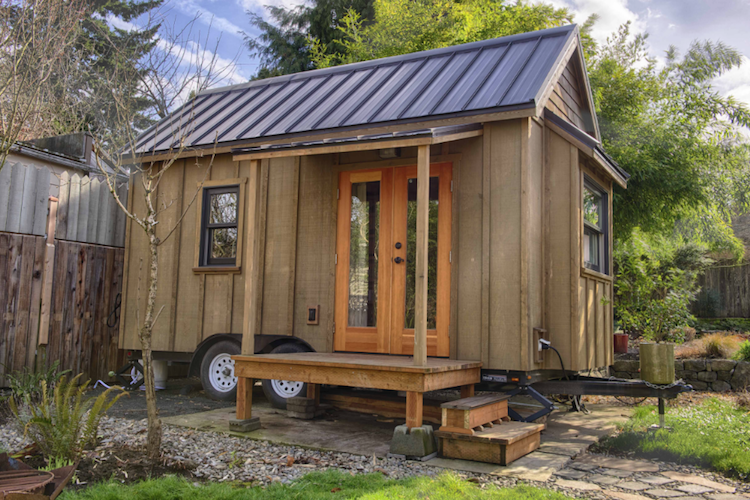 The Sweet Pea features a two-person sleeping loft, bathroom with a tub/shower and composting toilet, a small kitchen and a living area with a bench and storage. The house is only 136 square feet (not including the sleeping loft), but it makes exceptional use of space. French doors, windows, skylights and a bump out nook bring the light inside and make the place feel even bigger.
Get the floor plans here. 
2. The Roanoke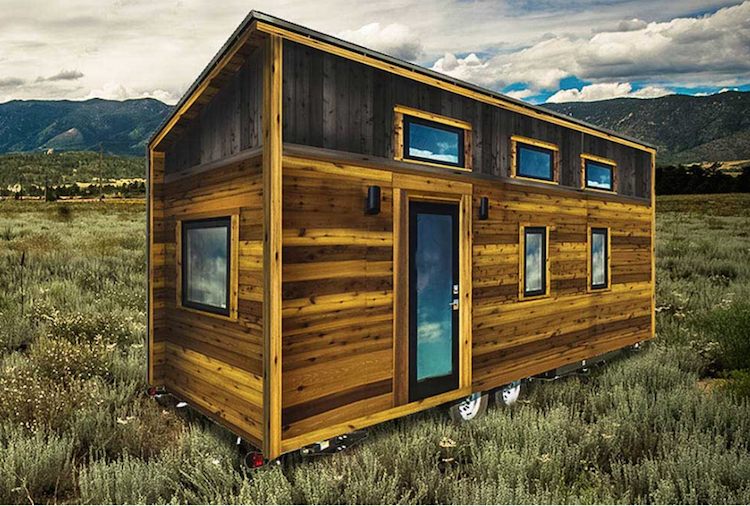 Available in 20 foot or 26 foot models, the Roanoke can sleep 2-6 people. While most plans feature a bedroom, loft, living room, kitchen and bathroom, the designs can be customized to fit your exact needs. The 10 foot ceilings make this tiny home feel extra spacious.
Get the floor plans here.
3. The Tamarack Tiny House
The Tamarack has an open floor plan, which leaves a lot of room for creativity when designing. Featuring a full kitchen, dining area, living room with fireplace, bathroom with tub, shower and composting toilet, sleeping loft and lots of storage space, this tiny home on wheels has everything you need. There is even an option for a small deck.
Get the floor plans here. 
4. Bunk Box Tiny House
This 125 square foot house features an additional 72 square feet in the upstairs sleeping loft. Also features a bathroom, kitchen and living area with storage. The tiny space is designed for two large skylights and six windows, allowing for lots of natural light.
Get the floor plans here.
5. Stem-n-Leaf Tiny House
Light walls and colourful cabinets give this tiny house a fresh and inviting look. The 243 square foot home features a sleeping loft, storage loft and main level with bathroom, kitchen and living space. The home has lots of storage, while also keeping the main area clean and open.
Get the floor plans here.