By: Andrew Uyeno
Instagram has become one of the biggest apps in the world. It's as if everyone with a phone is trying to be the next greatest Instagram photographer and industry influencer. Now companies are starting to pay these young influencers to advertise using their social media platforms.
The problem with everyone trying to become a famous influencer is that the market has become extremely saturated, especially in a place like Toronto. In turn, the art of photography is being damaged by the lack of creativity as money and "likes" start to run the scene. There is so much more to this ever-evolving industry. I wanted to get a better look at what it's really like to be an influential photographer, so I reached out to Alen Palander, a 26-year-old photographer from Toronto who has amassed a fan base of over 135 thousand followers.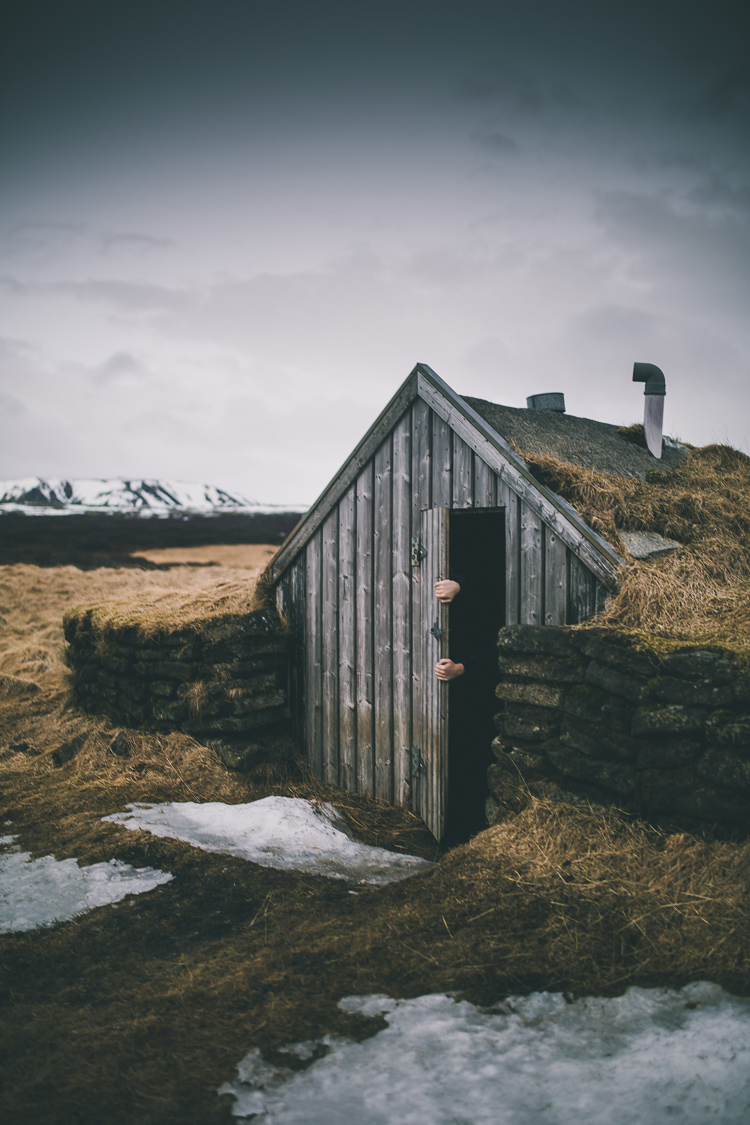 Alen started as a wedding photographer in Waterloo, where he was going to school for urban planning. One of his greatest passions in life is traveling. Being an influencer has given Alen the chance to work and explore this world at the same time. Over the years, he has worked for some of the biggest companies in the country. For example Air Canada got Alen to help them with one of their latest campaigns.
When I met up with Alen at a local coffee shop, I didn't know exactly what to expect, but I wasn't prepared for how humble he was. As a writer I have met many people, from athletes to musicians, and sometimes people who have over 10 thousand followers tend to be a little cocky. But with Alen, you wouldn't know. He and I get into a conversation about the industry and how posting on social media really works.
Are there certain times that get more likes?
"Yes. If you post early in the morning, when people are going to work, it's a good time because a lot of people are on their cell phones. If you post after they finish work, it's also a really good time. You always have to be conscious of all the time zones, too. So a lot of my followers are in the US, Europe and Canada. If you post at night, certain times work well, too. You base it on where your followers are. If your followers are mainly in Canada than you know that the majority of the population lives in the east coast, so you gear more towards the east coast time zone."
So how do you figure that out?
"There are a lot of different apps that tell you where your followers are."
What did they have you do for the campaign?
"I flew to Dubai, and we spent about a week or so there. It was built around creating content that would engage an audience. Show them the beauty, the culture and the richness of the city. Air Canada was introducing new direct flights, every year they introduce a couple new lines. So they introduced the direct flight from Toronto to Dubai and I was on that first flight to Dubai."
With the companies and clients, you were talking about making good relations. How do you go about doing that? And what do you think is the best advice to give someone to stay in contact? Because a lot of people you were saying post one picture they disregard it, they get paid and it's done. And the company might not want to contact them again because of that. How do you make good relations?
"It goes back to a couple of things. Personality says a lot. So if this is your business you have to talk like a business person. You are representing yourself; you're representing your product, so when I send out emails I am very professional. I've seen emails where it's like "Hey what's up? I'd like to work with you." There is a certain way of directing your conversation, engaging in a conversation; being available you know what I mean? Saying hey let's jump on a phone call. I'd love to talk to you on the phone because sometimes words on paper don't mean anything. And then keeping up with them, being like here is the content, how do you like them? Can I get your opinion? Are there any new campaigns coming up? I'd love to work together again or even sending them thank you cards, a thank you image. If you took a nice picture for example I traveled like crazy. I came back in the first night I printed a whole bunch of pictures and I sent them to the clients I worked with. Just to say thank you. I don't want to work with everyone, I want to work with companies that I like and I stand by and I believe in, companies that have relevance to me. Sometimes you get asked ridiculous…"
What's the most ridiculous thing you've been asked to do?
"I got asked to post about condoms on my feed, and I was just like, "This has nothing to do with safe sex. It was more like hey you should buy these condoms." I rather just post about that on my own then do an ad about it on my feed. It's almost like you're selling yourself out. At the end of the day you're representing yourself and people like you because of your quality. If you just start working with everyone it just shows that you're like, you don't really care about your audience, you don't care what people that follow you want to see. And that's important to me. My followers like my work because it's consistent and I put my best work out there. I try to create content that relates to them in one way or another but it doesn't offend them–it doesn't make them think of me differently do you know what I mean? Because it's art as much as art is supposed to be subjective. There's one thing to create subjective art and there's another to create art that actually makes someone feel like you don't care. Which is not what I want, I rather them feel. Like I'll post something, and it could be very important to me, but to some else it isn't. At least I know it's not making someone feel bad or making them feel awkward or making them feel like this person is a sellout."
All the photographers' profiles start to look the same; it's all the same pictures.
"Man I've had kids where I have shot something, and the next day they went to the same location, shot the same angle, shot the same perspective and posted it."
Are you serious?
"I don't mind it once or twice but then when it becomes repetitive then I just don't think that this is what you're cut out for. I try to stay away from that, I just want to be around very creative and forward-thinking people. People that inspire me because at the end of the day if everyone is doing the same thing then really what are you learning?"
What do you like about the scene now in Toronto and what don't you like about it?
"I like that businesses in Toronto are welcoming social media and photographers. And that they respect photographers, we get paid well in the city. We're respected as artists, and we are also respected as people. We are able to influence the city in some way. And we also have a community our photographer community is really nice. Like when I hold Insta meets, people show up and we have good relations with everyone. The thing I don't like about it is I wish people would drop their egos."
I feel like social media has really blown up a lot of their…
"Your numbers don't determine who you are, realistically. You can live online if you want, just don't bring that world into your reality like keep it that world. Be humble."
So what advice would you give to someone starting out?
"As a photographer?"
Yeah.
"Do a lot of research, look at other photographers and see what you find interesting. You could easily just pick up a camera, get frustrated and be like "I don't know what to photograph; I try to photograph people and it's not working." See what's out there, see what people are doing. And then try to think of a different way to do what they are doing. Or create something completely unique. Every single person in the world has been influenced by someone else. Every artist has been influenced by another artist. It's an evolution, it doesn't mean that you are copying someone it just means that an idea was triggered because of another idea and that's how the world is."
What do you want people to know about you personally and your work?
"I want people to know that they can talk to me, if they need advice. I want to be available to people, I don't want to be that person who is off limits or feels like they are better than everyone else."
What do you want people to know about your work?
"Under construction."
To Alen it's not about the money or the "fame." He does this because of the immense passion he has for the craft. Near the end of the interview, as he was showing me some of his favourite photographers and artists, he scrolled through their feeds with a smile on his face. It's way more than just likes for him.
Alen plans to get his masters and become an architect one day but for now he's way too busy to finish his schooling. In my eyes he's more than just a social media influencer and a photographer. He's a young man who stops at nothing to live life to its fullest and chase his dreams even as crazy as they might seem. We can all learn from him.