BY: CONNOR BRIAN | Photos by: Anton Kusters
The Yakuza are known for their ruthlessness, full-body tattoos, and a strict code of honour, that if broken has a tradition of punishing you by cutting off your fingers one at a time. With a lucrative business model that runs off human trafficking, drug dealing, extortion, and blood-bathed turf wars, they are notorious for their veil of secrecy. This is why when Belgian photographer Anton Kusters gained unlimited access into the unseen lives of the Yakuza, from business meetings, to strip clubs, bath houses, and even funerals I nearly pissed my pants.
After 10 agonizing months of negotiations with the Shinseikai family, who control Tokyo's notorious Red Light district, Anton Kusters and his brother, Malik, were invited into Japan's criminal underbelly. On his first outing with the Yakuza, the family strolled the alleys of a Shinjuku Neighbourhood, eagerly greeting pedestrians and store owners to display their stronghold over the area. Kusters remembers the atmosphere was thick with tension, he could feel a nagging pressure underneath the skin of every person passing by.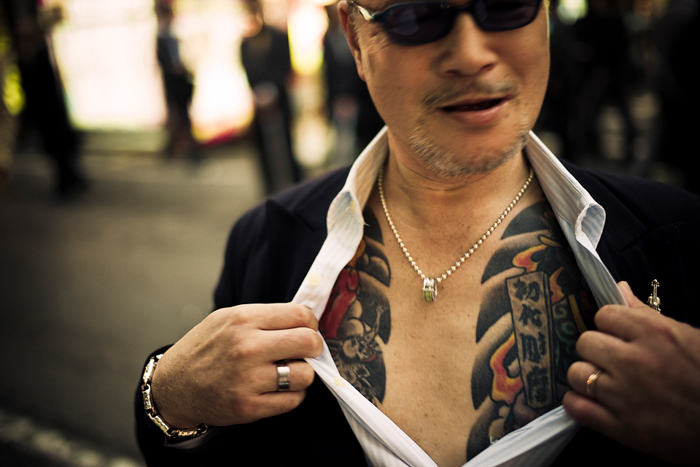 In later months as Kusters became more trusted by the Shinseikai family, he was invited to some of their most intimate moments including a tattoo session for the number two boss Yamamoto Kaiocho, and a funeral for fallen Yakuza member Miyamoto-san. Before his death, he would visit Minamoto-san's deathbed to pay his respects and would simply see a human being lying before him. He realized at that moment it is not up to him to judge this man, for he has stepped out of his society into a world with conflicting moral values. "It turns out not to be a simple 'black' versus 'white' relationship, but most definitely one with many shades of grey." Kusters writes.
Kusters has compiled 100 images from this two year experience into a book entitled Odo Yakuza Tokyo. He describes each day he spent with them as "the acute sensation of walking on eggshells," for their world is filled with subtleties and he constantly had to learn when to hold back. The project humanizes the shadow-filled world of those who control the heart of Tokyo, and explores the complex relationship they balance with the rest of Japanese society.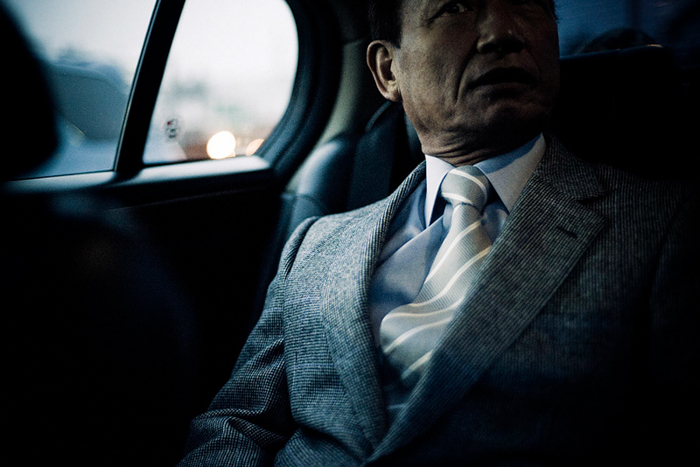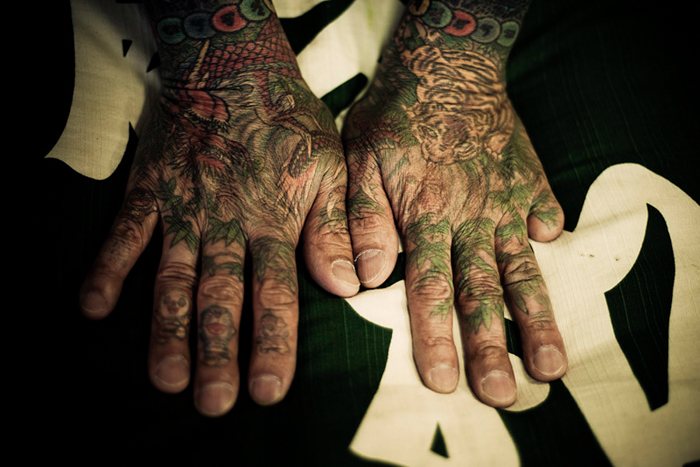 Sourcing: featureshoot.com,  mymodernmet.com