BY: JESSICA BEUKER
Matt and Jessica Johnson were living the American Dream—go to school, get married, buy a house, start a career. The only thing they were missing were the 2 kids expected for an average nuclear family.
That all changed in 2008 when the couple quit their comfortable jobs—Matt was a sales manager at a car dealership and Jessica was a billing specialist for an auto insurance company—sold all of their belongings including their house and cars, and bought a boat. They'd never sailed before.
After practicing for three years they were ready to set off, departing their hometown of Grand Rapids, Michigan and not looking back since. So far they have explored 16 countries, including Cuba, Mexico, Peru and the Bahamas among others.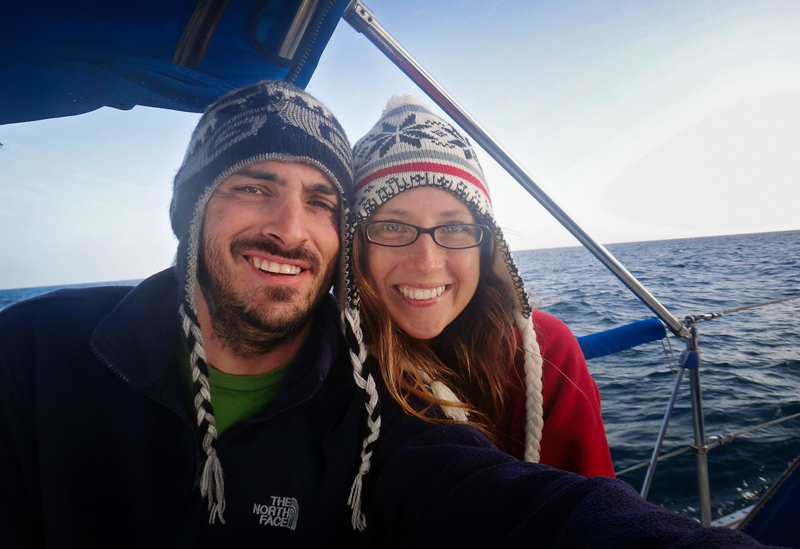 In 2012, the couple brought aboard a sailing companion named Georgie—a cat they adopted from a no-kill animal shelter. Georgie has travelled with them to 13 countries and he has even taken up swimming.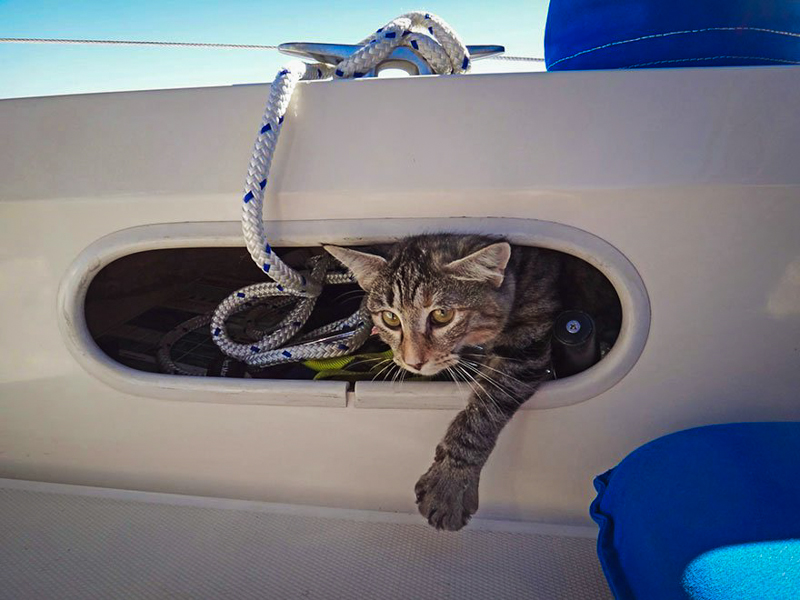 The couple spends around 975 dollars per month on gas, docking fees, boat maintenance, insurance, groceries, eating out and entertainment costs.
They are still getting by on their initial savings by living frugally and saving wherever they can.
The trip has been the adventure of a lifetime, but is not without its challenges. When crossing the North Atlantic Ocean, they found themselves in the middle of a reckless storm 1,000 miles away from land. "When the storm hit, we thought we might lose the boat," they told Daily Mail. "Winds rose up to 55 knots and the seas built to 5 metres. This went on for 2-3 hours. We were ready to abandon ship and jump onto our life raft."
Through rough waves and calm waters, the couple has experienced a lot but has never given up. They say that being together night and day has made their 10-year relationship stronger, because in times of conflict, they are forced to work it out rationally.
While the American Dream may be appealing to some people, for the wild at heart it will never be enough. "For too long we had spent all of our weekends in front of the TV without ever doing anything productive or enjoyable. We realized this needed to change," they said in an interview with the Daily Mail. "We'd also been hearing stories from so many others that had been putting their dream on hold until retirement and for one reason or another (health, financial, etc.) until their dreams were no longer attainable. We never wanted that to be us." With nothing but open water ahead of them, the couple—and, of course Georgie—will continue their dream of exploring the ocean.
Sources: nyugat.hu,  mjsailing.com,  h-cdn.co,  huanqiu.com,  soocurious.com,  lastampa.it,  superstarlifestyle.com,  dailymail.co.uk,  china.com