Europe truly has it all. From quaint villages to bustling cities, scenic vistas to world-class nightclubs, and baguettes to paella; there is something for everyone. Perhaps what makes the continent so unique however, is its incredible diversity.
Planning for such a diverse continent can be hard, so to make your first backpacking trip through Europe run smoothly, here are a few things to keep in mind:
Know when the festivals and holidays are
Europe is home to a plethora of festivals. Depending on your personal interests, you may want to plan your trip around being in a giant tomato fight in Spain or sipping beer at Oktoberfest. Or, alternately, you may want to avoid St. Patrick's Day in Dublin if you're not much a fan of partying. If you do plan on attending such a festival, make sure you book your accommodation and tickets well in advance.
It is also important to note that some areas of Europe are devoutly religious and stay true to holy festivals. So, if you're hoping for stores to be open on Easter Sunday in some of these places, you might be totally out of luck.
Research transportation
Europe truly has the inter-continental travel thing figured out. There are so many options for inexpensive travel that the big factors come down to how much time you have and how much landscape you want to see. Europe is home to extreme budget airlines such as EasyJet and Ryanair, an expansive Eurail system and local railways, easy bus routes, and ferries.
Also note that in most of Europe you will need to be at least 21 years of age to rent a car, and 25 to do so without extra insurance costs. Additionally, some countries require you to have an International Driving Permit. Make sure you look at the driving regulations of the countries you'll be visiting and plan accordingly!
Understand differences in culture
With diverse countries come diverse cultural norms. What are common practices in Romania may not be so common in Portugal.
Before you leave on your trip, make note of cultural diversities such as how to tip, alcohol laws, touchy topics of conversation, attitudes towards timeliness, hours of business operation, etc.
Accommodation
Whether you are looking to stay in a 5-star hotel or in the cheapest hostel available, Europe will be able to accommodate you. In order to avoid stress on the road, be sure to look into some accommodation options in your destination before you leave on your trip. While, as a backpacker, you may not want to book in every night of your trip ahead of time, it is wise to book at least your first few days of accommodation. You'll be in a brand new place – don't leave yourself stranded!
Additionally, while it can be tempting to book less expensive accommodation out of the central areas of cities, know that in most cases what you save in accommodation, you'll spend in train tickets and stress. You don't want to spend two hours commuting every day just trying to get to that nightclub or museum you've been eyeing.
Stay where you plan on spending most of your time.
Do as the locals do
A great way to truly dive deep into the culture of a country is to 'do as the locals do'. Shop at the local markets, ask for restaurant recommendations, and ask what sites to hit and miss.
Not only will you get a more authentic experience by staying out of the tourist traps, you'll also save some precious dollars!
Understand your visa allowance
Before you leave, understand which countries you'll be visiting are part of the European Union and which countries are part of the Schengen area. The Schengen area is made up of 26 countries that have adopted a common visa policy. As part of the Schengen terms, Americans and Canadians are allowed to stay 90 out of 180 days inside this area.
Depending on where you are from and where you plan to visit, research how long this visa will allow you to stay.
Be aware of your safety
While most of Europe is relatively safe, use common sense when it comes to safety and your belongings. There are always people willing to prey on a distracted tourist.
Also, make sure you research common scams of the area you'll be visiting. Always stay alert!
Pick your season wisely
When you plan to go to Europe is almost, if not just as, important as where you plan to visit. As a backpacker on a budget, it might make sense for you to visit Europe in the off or shoulder seasons. Flights will be cheaper, hostels won't be as packed, and lines won't be as long.
Alternatively, if you are going to Europe for a specific reason, e.g. skiing in the Alps or sailing Croatia, do your research so you don't show up out-of-season.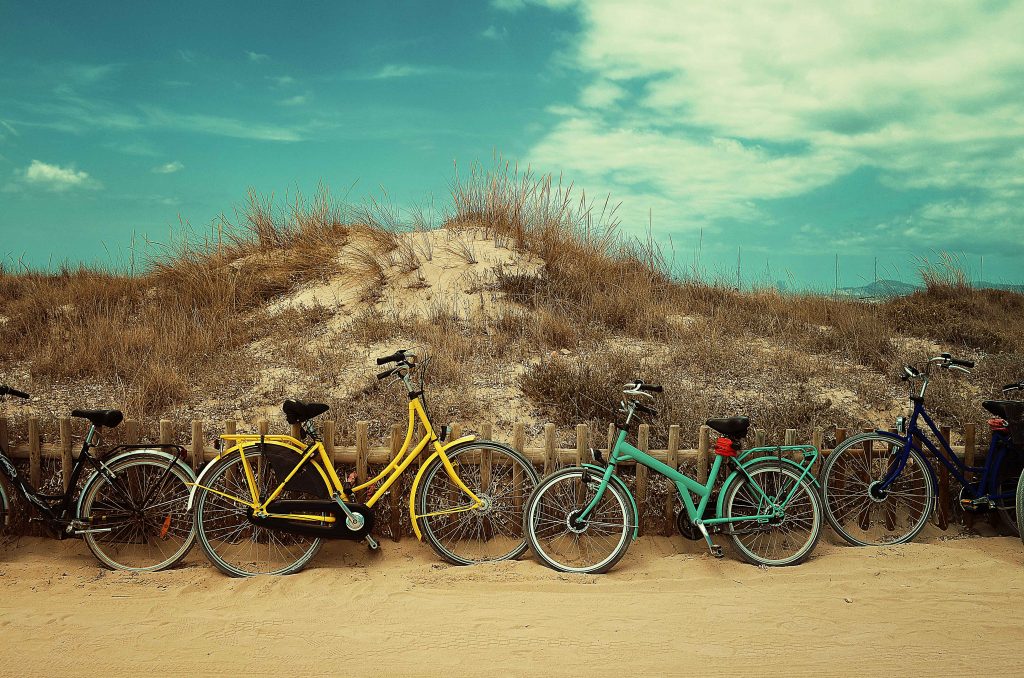 Stray from the beaten path
Sure, you're going to want to go to Paris and see the Eiffel Tower, and I'd be shocked if you went to Barcelona and missed everything to do with Gaudi, but some of the best travel experiences happen when you stray from the well-trodden trail. Go to those quaint villages that don't exist on Lonely Planet, meet people who actually live there, and live experiences that you can't find a Yelp review on.
Take advantage of the freebies
Your desire to spend an afternoon perusing a museum or taking a tour doesn't have to cost an arm and a leg.
Many museums have one day a week with free admission. If you have the flexibility for this, take advantage. Also, check and see if the hostel you're booked into has free walking tours or discounts, these kinds of activities are also great ways to meet fellow travellers!
Bon Voyage!