BY: ROB HOFFMAN
This summer a federal court stood its ground in an important case that shed light on the country's dire lack of animal care regulations for the treatment of dogs and cats within pet stores, and where they are sourced from in the first place.
This came at the expense of the economic interest of one store, Puppies 'N Love, which attempted to sue the city of Phoenix under the notion that their anti-puppy mill ordinance was essentially unconstitutional. Arizona state law that ensures all pet store dogs and cats be sourced from shelters or nonprofit rescue centres, but Puppies 'N Love had their own way of doing things. Luckily, U.S. District Court judge David Campbell silenced Puppies 'N Love's legal spat to uphold the city's anti-puppy mill legislation—a victory for dog lovers nationwide.
However, an overwhelming number of puppy mills crowd U.S. soil, with 21 states still neglecting legal responsibility to regulate commercial dog breeding.
The shortage of proper regulations for domestic American animals seems explicitly lazy for a nation that remains faithful to the luxury of the family pet. Pennsylvania currently maintains the country's most progressive and ethically responsible care standards for commercial animal breeding. According to the ASPCA, this means "twice the USDA-regulated cage space, constant access to an outdoor exercise run and annual veterinary exams" on top of regulations preventing wire flooring and cage stacking.
In contrast, last year the United States Humane Society conducted an investigation over the origins of Virginia pet store puppies, concluding that 12 of the stores in question dishonestly sourced their animals from sketchy breeders with track records of animal welfare act violations.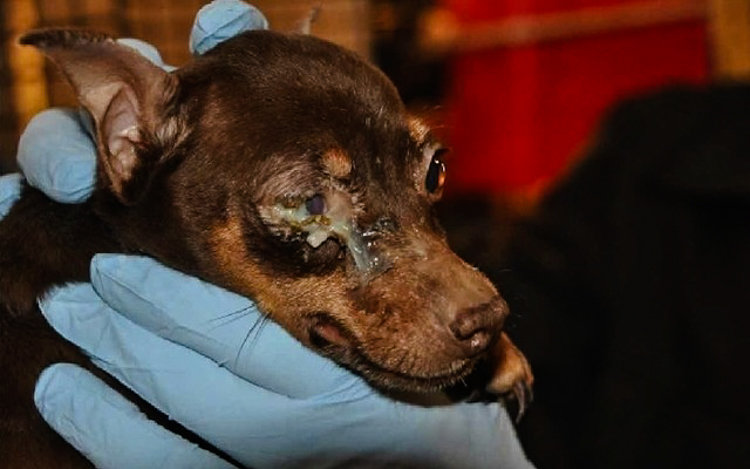 There remains a significant number of U.S. pet stores that refuse to meet state law requirements of providing clear and visible breeder information for each dog being sold.
Last year, Josiah M. Hesse published an article in VICE about his experience working for a puppy mill one winter, describing horrifying experiences like a female dog who was "chained to the ground, barking helplessly as she watched her children being taken away." Commercial breeding centres of this nature contribute to overpopulation of animals that eventually lead to euthanization—or worse, a lifetime of laying on newspaper and entertaining the squee delight of gushing pet store patrons from behind their glass encasement.
I was watching a comedy special a few nights ago where Demetri Martin quips, "it seems like there's a fine line between having a pet and having a hostage from a different species." The current situation with U.S. puppy mills casts a shadow of uncomfortable truth over this statement. The act of owning a pet is the responsibility of another creature's wellbeing, and the reward of a uniquely satisfying friendship. To ignore responsibility while claiming the reward is a grotesque misplacement of national ethics. Should we continue to see ourselves as friends to domestic animals, states like Arizona and Pennsylvania remind us that simply adopting isn't enough: deep consideration must be taken as to where, and how, we adopt them.
Sources: aspca.org,  pets13.com,  wordpress.com,  nopetstorepuppies.com,  fuzfeed.com