BY: SINEAD MULHERN
Anyone who has a child knows that their work is cut out for them taking care of the little guys.
80-year-old Omkali Singh is going through just that right now. Her son, Amritwana, is six. This Indian elderly woman might just be the world's oldest mother of a six-year-old.
Unsurprisingly, most people mistake Amritwana for being her grandson. She even received a great deal of flak from the community for having children so late. Who even knew women could conceive at 74? At 89, Omkali's husband, Charan, is far past his youth as well.
When the woman gave birth in 2008, Amritwana had a twin sister but sadly, the little girl only made it to the age of four. The six-year-old isn't without a sibling though. His big sister, Kamla, is 50 years old.
Many women pushing into their mid-forties or into their fifties are often faced with the question: Why bother? The older a woman gets, the less likely she is to get pregnant and as the twenties disappear and the thirties pass on by, the question quickly becomes: Is it too late?
For Omkali it wasn't and she had always hoped for a son. She says she wanted to be like other mothers. More importantly in a country that places more importance on male offspring, she worried about what was to happen to her house after she moved on.
When she does move on, Kamla will take care of him. In more normal circumstances, even she would be considered old to be raising a young child. But it doesn't look this way when compared to her aging mother.
For now, Omkali says that though she's quite old to be Amritwana's mother, she couldn't be happier even if she sometimes struggles with bathing or dressing this little, energetic young lad. But hey, every parent has to make sacrifices.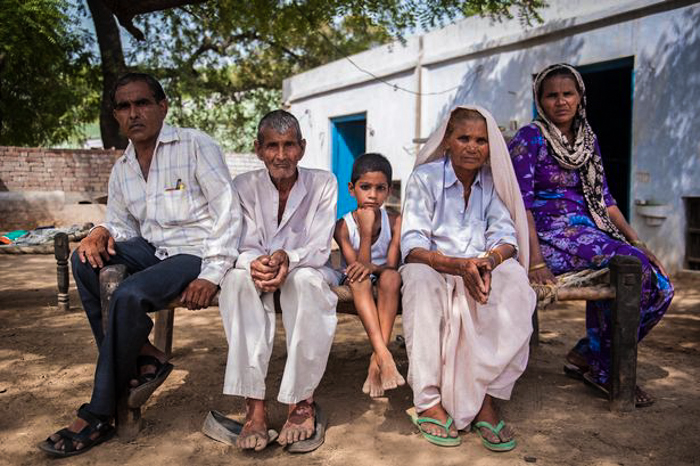 Sources: mirror.co.uk, 5min.com, huffpost.com